Rotor Lab – Workshops for Little Scientists
S.T.E.A.M/M.I.N.T Workshops für Kinder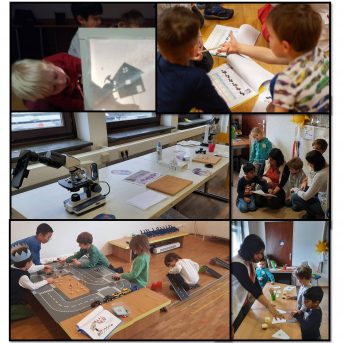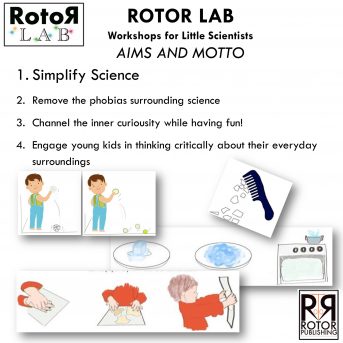 Science. Technology. Engineering. Arts. Mathematics. (S.T.E.A.M.) Workshops for Young Kids.
English – German Bilingual Workshops (4 – 8 years)
SCIENCE MADE EASY, SCIENCE MADE FUN!
At ROTOR LAB, I am a Scientist who wants to introduce young children to science and to stoke their curiosity and help them on this wonderful journey of exploration. I use the imaginative world of storytelling and age-appropriate, hands-on experiments to introduce little minds to the world of science. Themed workshops gives the little scientists the opportunity to explore nature and learn about the everyday things that surround them, and think critically (scientifically) about it all.
The workshop themes range from space and stars, forensics to the natural world, healthy eating and engineering challenges like racing cars and coding!
Curious little scientists can also discover free science activities at https://rotor-lab.com/scienceathome
Science is for everyone!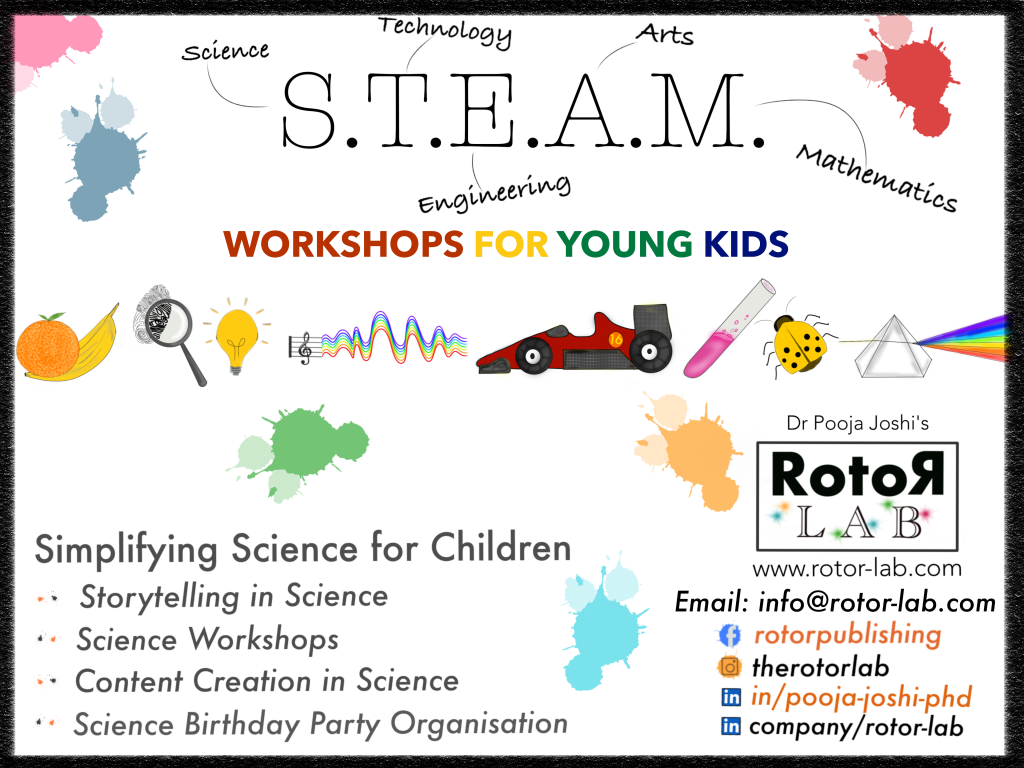 Unangemessene Inhalte melden